We have a long-standing cooperation with Schneider Electric that started in 2007. We are a prominent partner of Schneider Electric in the region certified as Elite Data Center Partner, Gold Reliability Provider, Design and Sales Consultant. Furthermore, our engineers are trained and certified in the areas of power and cooling solutions, and infrastructure monitoring and management.

PCCW Solutions, the IT flagship of PCCW Group, is a leading IT services company in Hong Kong and mainland China. Lamda Hellix is a strategic partner of D-Infinitum the global data center alliance network initiated by PCCW Solutions, which brings together the best-in-class data center providers into one place, where IT decision makers can find the best practices and cost-effective solutions for managing their IT infrastructures in many locations.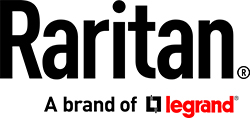 We have developed a highly successful framework for cooperation as a Value Added Reseller of Raritan in remote management solutions of critical equipment (out of band management of Mission Critical IT infrastructure), in order to provide a simpler and safer management of critical systems reviews us, ensuring smooth and uninterrupted operation.

We are a certified installer of Panduit (Panduit Certified Installer - PCI) and Panduit System Integrator for Mission Critical Facilities. As a certified partner of Panduit, LAMDA Hellix is empowered to design and install products and solutions and implement them to facilities that meet 100% system performance standards TIA / EIA. Lamda Hellix is also authorized to support assurance programs Panduit.

We are now one of the major distributors in Europe of PatchSee products, specializing in providing customized solutions based on high technology products to ensure the security and availability of critical applications.