Businesses increasingly rely on the Internet; while having multiple points of connection to the Internet is an integral part of their network strategy. Multiple connections, known as multi-homing, reduce the chance of a potentially catastrophic shutdown if one of the connections should fail.

Our Multihome Internet Connectivity Service is designed for customers that depend on ultra-reliable, high-quality Internet connection. The Service provides our customer access to internet services with uplinks to multiple Internet Service Providers and ensures superior performance and resilience while maintaining the benefit of scalability. Additionally, our Multihome Internet service is connected to the Greek Internet Exchange (GR-IX) point of presence in our Data Center Campus providing direct connection with the exchanger.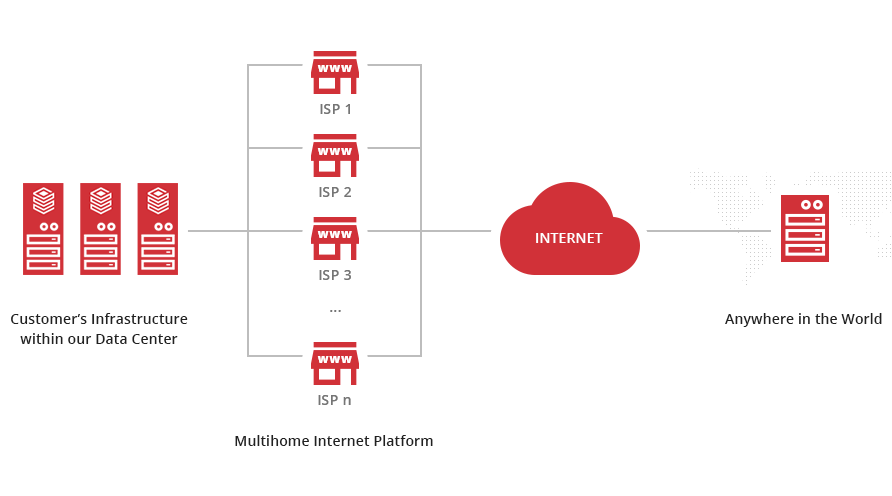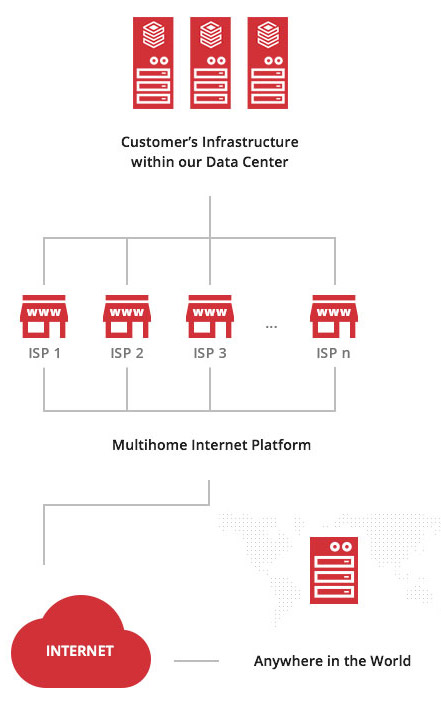 The service uses state-of-the-art equipment in a redundant architecture with No Single Point of Failure (SPOF) and it is delivered through a single or dual Ethernet Interface (up to 10Gbps) supporting both IPv4 and IPv6 protocols. Lamda Hellix is a local Internet Registrar and can supply IP addresses to its customers but the customer can also use own PI AS/IP address space.