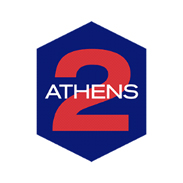 Athens-2 is our new, market leading data center. Designed to cater for needs of any size, type or complexity, it employs advanced technologies and systems in a modular architecture that provides our customers with economies of scale and significant savings.
It is located in our Data Center Campus in Athens, Greece, and inherits the extended connectivity opportunities and the rigid security systems and procedures already in place. Ideal for hosting high density systems, this data center is complied with the USGBC LEED v4 Gold BD+C certification for green buildings and was developed according to Uptime Institute's Tier III standards for data center availability.
Athens-2 hosts an operational, thriving ecosystem that promotes and supports business collaborations amongst technology and communications providers, enterprises and users.