On the 1st & 2nd November, Lamda Hellix joins major Chinese Enterprises in Beijing during DCD Hyperscale, the global summit for webscale infrastructure builders. We are meeting with industry leaders and plan to discuss amazing prospects for collaboration between Chinese & Asian and European technology and IT market stakeholders.
Our primary focus is on introducing Greece as a key gateway in Europe for all Chinese & Asian enterprises active in the digital landscape.
Before embarking on more practical aspects, let us take a brief look at the centuries-old trade relationships between China and Greece.
From Silk to Fiber
More than 2,000 years ago, silk China's most important export product at the time inspired the development of the Silk Road. This well - established network of trade routes linked China to the rest of Asia and Europe, accelerating the development of entire regions for hundreds of years. Greek traders were highly involved in trade along the Silk Road and Greece became a major gateway for merchants coming from the East.
Can you see any similarities today? We do!
Where silk is not the case anymore, it is China's rising entrepreneurial spirit leading the global economy into new levels of collaboration and synergy. The formation of "One Belt, One Road (OBOR)", a modern equivalent of the Silk Road is underway. Fast and secure physical and digital networks are already accelerating the exchange of goods, services, and information between China, Europe, Middle East, and North Africa.
Greece's position in the digital landscape
Putting things in perspective, we can now identify the need of Chinese enterprises accessing the digital spectrum in Europe to establish a trustworthy gateway.
This is where neutral, multi-tenant data centers, such as Lamda Hellix in Greece, come in. Let's take a look at our main advantages on this side:
Geolocation: Greece is right at the doorstep of Europe for anyone and everything coming from Asia, the Middle East, and even North-East Africa. The country is already connected with AAE-1, (Asia–Africa–Europe-1) cable system. It is a rather impressive 25.000 submarine cable system that provides an alternative low latency route between Far East, Middle East, and Europe.
Adding to this, Greece's role in the OBOR initiative will be further strengthened in the near future as the country is expected to play a key role in the "21st Century Maritime Silk Road". COSCO, one of the global leaders in shipping and ports management, has invested in Piraeus port in Athens few years ago. Piraeus port has been growing almost by 400% since becoming the 3rd largest port in the Mediterranean Sea.
Political stability: Greece has been one of the oldest members of EU (joined in 1981), Eurozone and NATO. Greece's steady and long-standing democratic political system has established the county as a point of reference in a geographical region where political stability and democracy is often under pressure.
Human capital: The country features highly educated personnel with a huge potential and actionable skills.
Technology and know-how: At Lamda Hellix we have created one of the most modern and advanced data centers in Europe. It is an impactful investment in carefully designed facilities, well trained human capital, and formidable technology to support the needs of organizations operating in the region while meeting regulations and procedures. Our latest data center Athens-2, has won the Best Data Center in EMEA in December 2015.
You may now be wondering, is this a way for Chinese businesses to comply with the GDPR? Of course, it is!
On May 2018, the new GDPR comes into effect and Chinese businesses that interact with EU citizens need to work with colocation data centers in order to comply with the new regulation.
We are confident that Lamda Hellix can be the most effective "all around" partner for Chinese businesses looking to comply with the new Regulation and establish growth and a bright future in Europe.
At DCD Hyperscale
With an attractive business proposition, we are now looking forward to discuss with our friends and partners during DCD Hyperscale how we can assist them meet their business objective in the European ground.
Stay tuned for our updates in social media.
Discover more about Lamda Hellix. Read more about DCD Hyperscale event in Beijing.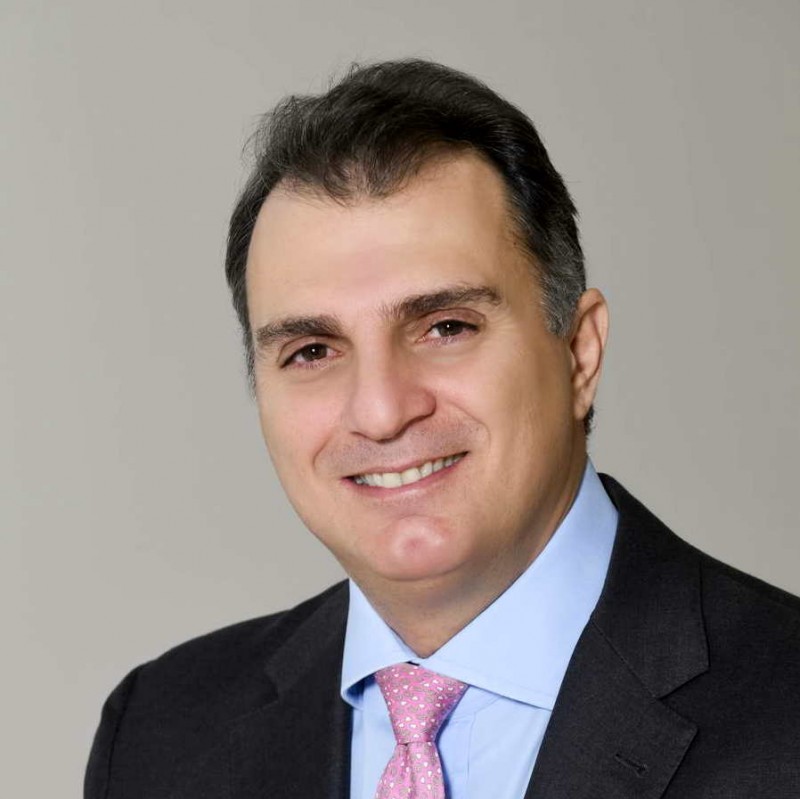 Written by Apostolos Kakkos, Chairman & CEO at Lamda Hellix.