Eco Data Center in Greece. Is it Possible?
The necessity of green entrepreneurship is vital for the development and the future of any business. However, in Greece the rate of companies adopting green ethos and procedures is very low, compared to the EU rates, mainly due to the lack of information about the investment on green operation of business and especially data centers. On the other side, there is exceptional technological know-how and expertise that could place Greece in the forefront of countries that provide innovative data center solutions by implementing sustainable growth strategies.
At LAMDA HELLIX, we believe that energy management and efficiency is the first and most important step towards long-term sustainability. Improving the energy efficiency is a continuous process for us, which includes both design and operational initiatives. The data centers that we design and operate are designed in order to minimize the energy consumption and the environmental footprint. Since our first days of operation, we actively pursue sustainable growth by integrating environment-friendly policies with both our day-to-day operations and our services portfolio. In fact, we have been collecting data related to energy consumption for the last 8 years based on the guidelines of Green Grid (TGG metrics). This procedure along with our commitment to resources conservation, has led to increasingly lower the PUE of our data centers reaching a reduction of more than 25%.
As a matter of fact, we have recently designed, developed and deployed the first high-density, highly efficient, data center in Greece, which will be based exclusively upon renewable energy sources, on behalf of the Greek Research and Technology Network (GRNET). The design, deployment, and management of this innovative data center, achieves unprecedented, for the area, energy savings of more than 70%. This eco data center operates in metallic portable containers, designed by LAMDA HELLIX and manufactured by Schneider Electric, in accordance with the natural environment and the local weather conditions. The selected deployment site is adjacent to Louros River and nearby the artificial barrier of Philippias 10.5MW Hydropower Station in Epirus prefecture of Greece.
Rural and Green Data Centers
The data center needs of each company vary depending on their business processes, disaster recovery plan, IT operation and many other aspects. However, it is quite common among companies to host their data centers in areas far from their premises. The massive increase of data and the high demand for cloud and internet applications have boost the demand for "edge" data centers, where users should be as close as possible to their infrastructure. This need can be successfully fulfilled by the remote management of a technological infrastructure. The development of data centers away for the urban environment has both advantages and disadvantages but the design will ensure the ultimate usage and operation.
Having significant experience in the remote management of our customer' data centers across Southeastern Europe, we can guarantee their uninterrupted operation regardless of the location their infrastructure is located. The containerized data center in Louros River is the best example of our solid know-how since all its power and cooling systems were designed for unmanned operation in any condition. The advanced physical and digital security systems, perimeter safety, plus 24x7 remote monitoring is provided by an experienced team of engineers, based at LAMDA HELLIX's Technical Operations Center (TOC) in Athens.
Will Greece go with the flow?
Recently, it was announced that 6 major companies of the cloud industry, including Apple and Facebook, have been pledged to use 100% renewable energy in their data centers and have already commenced the implementation. This is indicative of a trend started in Western Europe and gradually spreading in the rest of Europe, promoting the environmentally friendly operation of data centers. This trend is clearly an opportunity for Greece to attract investments and export premium quality services.
The competitive advantage of Greece is its geostrategic location and the abundance of physical resources (sun, water, air) as well as the excellent data center infrastructures and expertise. These advantages, along with our commitment to promote our country as the meeting point of European, Asian and African markets, is the cornerstone of our business strategy in LAMDA HELLIX.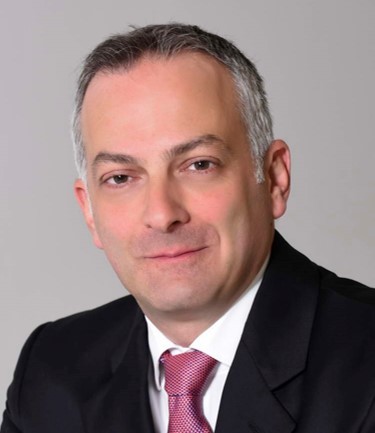 by Giannis Noulis, Director of Integration & Consulting Services